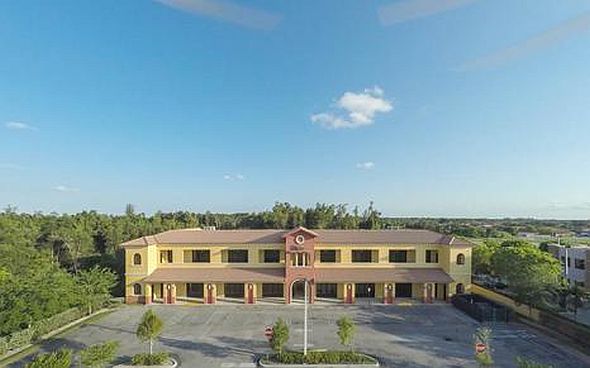 To whom it May Concern:
In 2016, I made We decision to sell the South Dade Shopping Center. After reviewing several commercial real estate websites went to the FloridaCommerclalTeam.com website and decided to contact as president, Paul Silverstein.

Paul made some excellent marketing recommendations and connected me with some of his most Qualified Miami real estate Investors. Working with one Obis buyers, I was able to negotiate a good deal in spite of the unusual circumstances Involved In closing the transaction. Paul's highly ethical and professional approach helped to create an atmosphere of mutual respect and trust that was instrumental in getting the deal closed.

I would definitely recommend him to anyone looking Mr a great commercial real estate broker

Sincerely George Lopez
South Dade Builders Inc.
investwithgeorge@gmall.com
October 3, 2016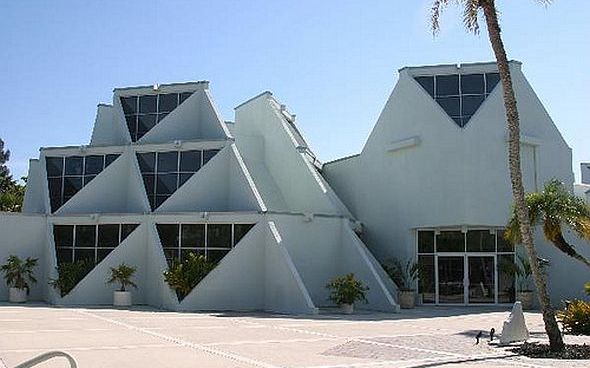 To Whom It May Concern:
In 2015, our Congregation made the difficult decision to sell our facility and close down. Paul Silverstein was contacted to represent our interests to sell the property. Paul worked very hard and diligently to bring us many prospects, one of which resulted in a contract for sale.

During the due diligence period, there were many obstacles. that surfaced in regards to permits on our property, some going back over 25 years. Due to the that length of time and changes in our employees, there was no one currently part of our congregation that had history on the issues.

Paul work. countless hours and made many trips to the county to get to the bottom of the open permit issues and what was needed/required to resolve the issues and get the permits closed so that we could properly and clearly transfer title at the time of the closing. Additionally, for the work that needed to be done to clear up any issues, Paul worked with our Temple office to hire vendors and resolve problems.

I can honestly say if it were not for the hard work, diligence and dedication of Paul Silverstein, our sale would not have closed. Lastly, Paul was a delight and a pleasure to work with. He was a true professional and I would recommend him to anyone. Russell A Breiter President, BBSOO

"I met Paul in 1995. At that time I made my first real estate investment for an income producing property, an apartment building, the first one of which I still own to this date. Since 1995 we have worked together and have bought and sold a number of other commercial properties, all of which have been a great investment. Since then his knowledge, suggestions and advice have been and continue to be of tremendous value to me in my commercial transactions."
Carlos Padron
Vila,Padron, Diaz P.A.
Attorney at Law

I've had the pleasure of working with Paul Silverstein since 2001. Working with Paul, my company H & H Development, Inc. has acquired numerous apartment buildings, offices buildings and land for the development of quality condominium projects in South Florida. He has assisted and continues to assist the company in the disposition of our real estate assets. Paul has consistently been an important resource, with his finger on the pulse of the commercial real estate market, and has provided sound advice, great energy and enthusiasm in assisting my company to accomplish its goals. Paul has always acted in an ethical, honest manner, working diligently on our behalf. He has provided H & H Development, Inc. important insights into the real estate market. I consider his extensive real estate experience valuable and look forward to continuing our long and enjoyable business relationship with him.
Harvey Hernandez, CEO, President
H & H Development, Inc.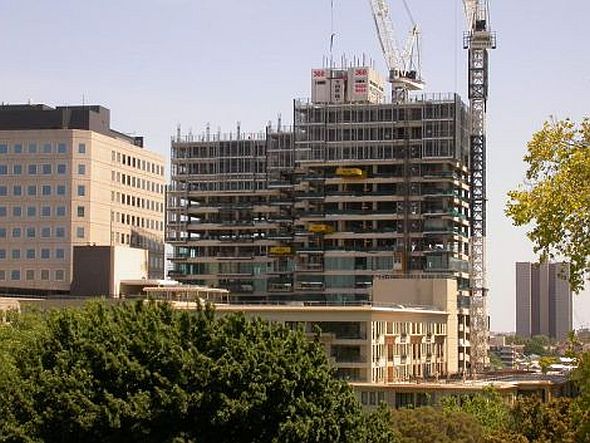 "Over the past twelve years my investment group and I have purchased numerous apartment and investment properties from Paul. He has shown the ability to locate excellent real estate opportunities that have met our financial goals for years and he continues to do so on our behalf. He exhibits a high level of professionalism and ethics, and most importantly, Paul maintains his focus on meeting his client´s needs and goals."
Oscar Vila
Vila, Padron Diaz, P.A.
Attorney at Law

"Paul has represented us in the purchasing of seven multifamily apartment buildings in the last five years. In each transaction he provided my family and I excellent professional advice. We were pleased with his level of expertise and range of knowledge in South Florida. He have benefited from the level of service he provides and which he continues to provide. I highly recommend him for his wealth of knowledge, and commitment to assisting his clients in achieving their financial real estate goals."
William Brown III
President, W Thomas Construction
---
I would recommend Paul Silverstein to anyone looking to buy or sell commercial real estate in Miami. He sold an office building in Miami we wanted to sell in less that 60 days. He's professional, knowledgeable and a pleasure to work with. Nancy Smith
---
Went looking for someone who did REO commercial and found that Mr. Silverstein represented Regions Bank for all their commercial real estate in Miami foreclosures as well as Miami- Dade and Broward County. I called, found him quick to respond. He sent his list. I picked a property and we closed 45 days later. I enjoyed working with him. Polly Stuckey
---
I located Paul Silverstein and his Florida Commercial Team while searching the Internet for commercial real estate in Miami. I am a New York investor and was looking for some development sites. Mr. Silverstein had several sites and said he would research additional sites that would also be suitable once we had talked awhile. He located a number of good possibilities. We finally submitted offers on two of them, and put one under contract. It was a good property but had some lien issues and a title issue.  Paul and his team referred me to a list of attorneys to choose from that could address these issues. He was very attentive throughout the transaction, managing the many details I needed in order to be comfortable with the sale. We closed on the site and have to say that Paul was a top line professional throughout the process. I was glad to have found someone with his level of professionalism. Dwayne  Jefferson
---
I was feuding with family over a commercial condominium portfolio we inherited from my father. We needed an objective value for these commercial real estate properties in Miami and someone recommended Paul Silverstein. He did his research and sent out a valuation to five members of my family. Everyone was surprised at the recommended price Paul suggested we list them at. Anyway we finally agreed to his price. Even though it took almost four months, Paul finally brought us an offer for the properties that was close to what he had suggested. It took Paul almost three weeks just to get every member of the family to sign his contract, but he did it. After the closing our family agreed that if it wasn't for the patient, diplomatic and persistence that Paul used, we would never have been able to sell those properties. We all recommend Paul as the kind of agent that knows how to get things done. Donna Creptkin
---
I've known Paul Silverstein for over twenty years and have used him to purchase nine investment properties from him. His knowledge, skill and professionalism make him the only broker I entrust with my monies and I have profited from every one of his Miami commercial real estate investment choices. Tom Martin
---
My son wanted to acquire some commercial real estate in Miami and was surfing the web when he came across Paul's website. He asked me to call him and we spoke for quite a while. He asked a lot of questions about me, my son and what we were trying to do with the property. I was impressed and told my son to work with Paul to see what he came up with. Paul called my son a few days later and said he had several interesting commercial strip centers for us to look over. One of them was a great fit for my son's idea for the property. Paul worked hard to negotiate a good price for the center. He provided excellent third party vendors, referred us to several lenders and was able to complete the sale in less than 90 days from start to finish. It was a pleasure getting to know him as both a professional and a person. I would strongly recommend him if someone is looking for a trustworthy professional commercial broker. Tony Perez
---
Silverstein represented me in the sale of a one and a half acre piece of land in Miami that was in the right place but had residential, not commercial zoning. He said because of its location there was a strong possibility the land would be rezoned commercial. I told him I didn't want the hassle and expense to rezone it, and he said no problem. He would find a buyer to pay more than the land was worth with its current zoning, but a little less than if it was already rezoned as commercial real estate in Miami. Silverstein started his marketing program and mailed the adjacent property owners in the area. One of them came forward with an offer that met my price. Silverstein knows commercial real estate in Miami. Jorge Torres
---
My family owned a commercial property in Miami off Bird Rd that was in our family for over 25 years. We listed the property with Paul and watched him go to work, and even though our tenant in the property was completely uncooperative, he was able to produce 3 offers, one of which we accepted. There were numerous problems with the property that had to be dealt with, which made our family concerned, but Paul assured us that he would get things cleared up, the issues would be put to rest and the sale would go though. And that's exactly what happened. What a great broker. Jim & Anna Gross
---
I was referred to Mr. Silverstein when I needed to sell an office building in Miami. I found his presentation for the listing professional and I was comfortable that he knew the office building market. Over the next Sixty days, we received several offers for the property and finally accepted an all cash offer and closed the sale. Mr. Silverstein's care, diligence and follow through made the process smooth and successful. Peter Mercer